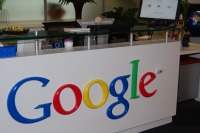 If you're running a small- or medium-sized enterprise (SME), it might be worth checking out Google Apps.
Google Apps is a hosted, web-based work and collaboration solution that offers a variety of useful, reliable, secure messaging and collaboration tools for SMEs and other businesses.
Google Apps is an example of the type of technology referred to as software-as-a-service (SaaS) or cloud computing. The SaaS model allows users to access information technology (IT) applications from the Internet without having to maintain the infrastructure to support them.
In essence, you offload the cost and the effort required to maintain an IT infrastructure to the SaaS provider. With Google Apps, your data and the applications necessary to access and manipulate the data are served from secure, reliable data centers maintained by Google.
The Google Apps Standard Edition is free and includes basic messaging tools such as Google Docs, Google Calendar and Gmail for up to 50 people. The Premier Edition costs $50 per year per user and includes additional business functions and features, controls support, and a reliability guarantee.
Google's web-based messaging and collaboration apps require no hardware or software and need minimal administration. Since Google Apps is web-based, users can access it from anywhere using a PC or mobile device.
Other key features of Google Apps (Premier Edition) include:
Applications for documents, spreadsheets, presentations, sites and video.
25 gigabytes of email storage per user.
99.9% uptime reliability guarantee and 24/7 customer support.
Real-time document editing.
Custom inbound and outbound mail filtering tools.
source:getreadynewsletters.com